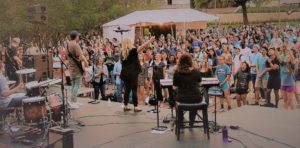 RSVP is required. 
Time:  6pm
Location: Campus Renewal Offices and the Campus House of Prayer.
Appetizers, coffee, tea sodas and water provided.  We look forward to seeing you!
2222 Rio Grande Ste B130 (we are on the 22 1/2 street side of the building near Pluckers Restaurant)
Our President, Jeremy Story, will be there for the reception along with our UT Director, Clinton Scroggins.  We will provide free parking in a parking garage and a shuttle from our offices over to the evening's Rez Week campus-wide gathering at 7pm.  There will be a special time for you to pray for students and for them to pray for you in small groups.