Ignite Ivy Conference Empowers Students of Influential Universities
On February 16th through 19th, over one hundred college students from many different ministries and campuses gathered together for Ignite Ivy at the historic Tremont Temple in Boston, Massachusetts.
In 2011, Jerry and Judy Ball started Ignite Ivy after realizing that only 5% of Ivy League students are followers of Jesus. Their first event was held at the C.S. Lewis College in Northfield, Massachusetts. Since then, the event has continued to grow and has been held at a number of different campuses every year. Desiring to see a spiritual shift in the nation's education system as a whole, the Balls began Ignite America in 2012 for other college campuses across the country.
"Students are singing and declaring all over America that a Jesus awakening has begun," Judy Ball said.
Ignite Ivy is a conference for students of Ivy League universities, as well as MIT, focused on encountering God through times of prayer, worship and intercession. The organizers of the event, who are mostly Ivy League alumni and attendees of previous Ignite Ivy conferences themselves, want students to be awakened, united, and commissioned back to their spheres of influence and to the nations.
"Ignite Ivy creates trusted space for gifted leaders of tomorrow to grow even closer to Jesus. It acknowledges the competitive stresses of an Ivy League education and nurtures healthy perspectives on what really has meaning," Jay Bennet, Chairman of The National Christian Foundation and a regular Ignite Ivy speaker, said.
This year's speakers at Ignite Ivy included Vice President of the Museum of the Bible, Dr. Allen Quine, former Pentagon chaplain, General Doug Carver, retired army chaplain and campus minister, Clarke McGriff, a minister from Israel, Michael Utterbeck, and many more. The students not only listened to these adult leaders but were also ministered to and prayed for by them and others who were in attendance.
"Hearing from so many God-fearing adults and being prayed for by adults with all kinds of callings was so inspiring and reassuring for me," said Rachel Pyfrom, a student at Princeton University. "It was beautiful and changed my perspective on intercession."
Furthermore, the conference featured powerful testimonies, intercession for the students' campuses, sessions on forgiveness, a lesson on Biblical Israel as well as an invitation to go on a trip to Israel this summer, and a call to be "harvesters of this generation".
"This Ignite Ivy was spiritually grounding for me," Brian Yue, a student from MIT, said. "It was like God was laying a new foundation in my heart, one with broad stones sunk deep into the character of His reality and love."
Later this year, Ignite America 2017 will take place, August 3rd through 6th at Campbellsville University in Kentucky. College students from universities all over the country are invited for a time of seeking the Lord for spiritual awakening in the educations sphere. You can find out more by going to www.igniteamericalife.com and can register here. Scholarships are available.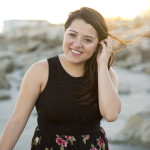 Ashlye is the Public Relations manager for Campus Renewal and a recent graduate of The University of Texas at Austin. She enjoys discussions on racial reconciliation, authentic Christianity, and the parallels between evangelism and PR. Ashlye is married to Steven, a fellow Campus Renewal staffer, with whom she loves going on adventures and doing ministry with.